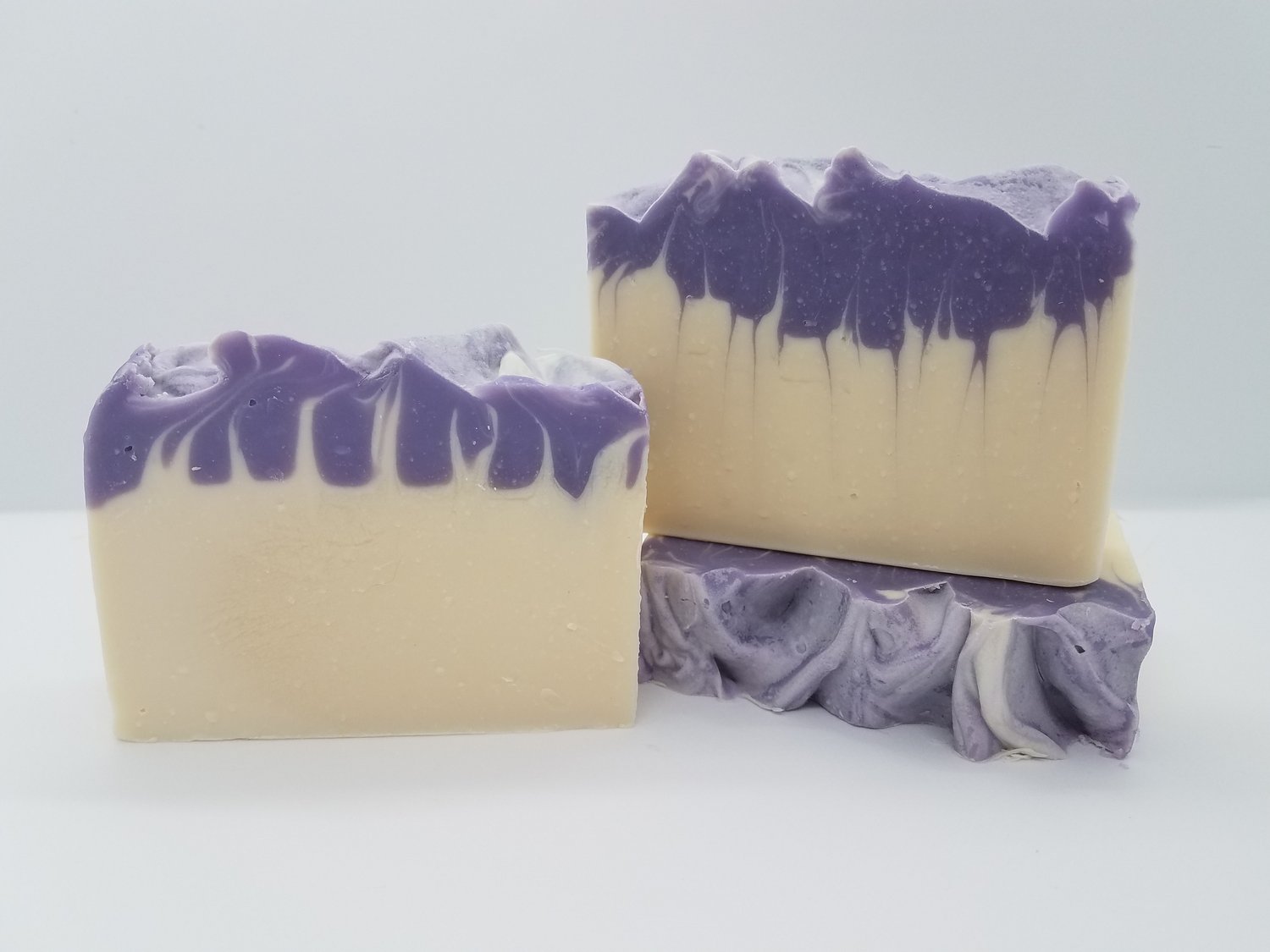 Lavender handmade goat milk soap
We looked long and hard for this wonderful lavender fragrance. It smells like a open field of lavender!
Each soap is soft and silky on your skin with excellent lather. We milk our goats twice a day so as to use the freshest product in our handmade soaps. Goat milk has alpha-hydroxy acids that soften skin by breaking down the glue that holds dead skin cells together. Is the closest PH level to our skin. It can reduce skin inflammation soothes dry and damaged skin. This listing for 1 bar 4.5 - 5 oz.
Ingredients: Fresh goat milk, olive oil, shea butter, coconut oil, cocoa butter, caster oil, sodium lactate, kaelin clay, colloidal oatmeal, sodium hydroxide (Lye), fragrant oil colorant, may have a exfoliant.