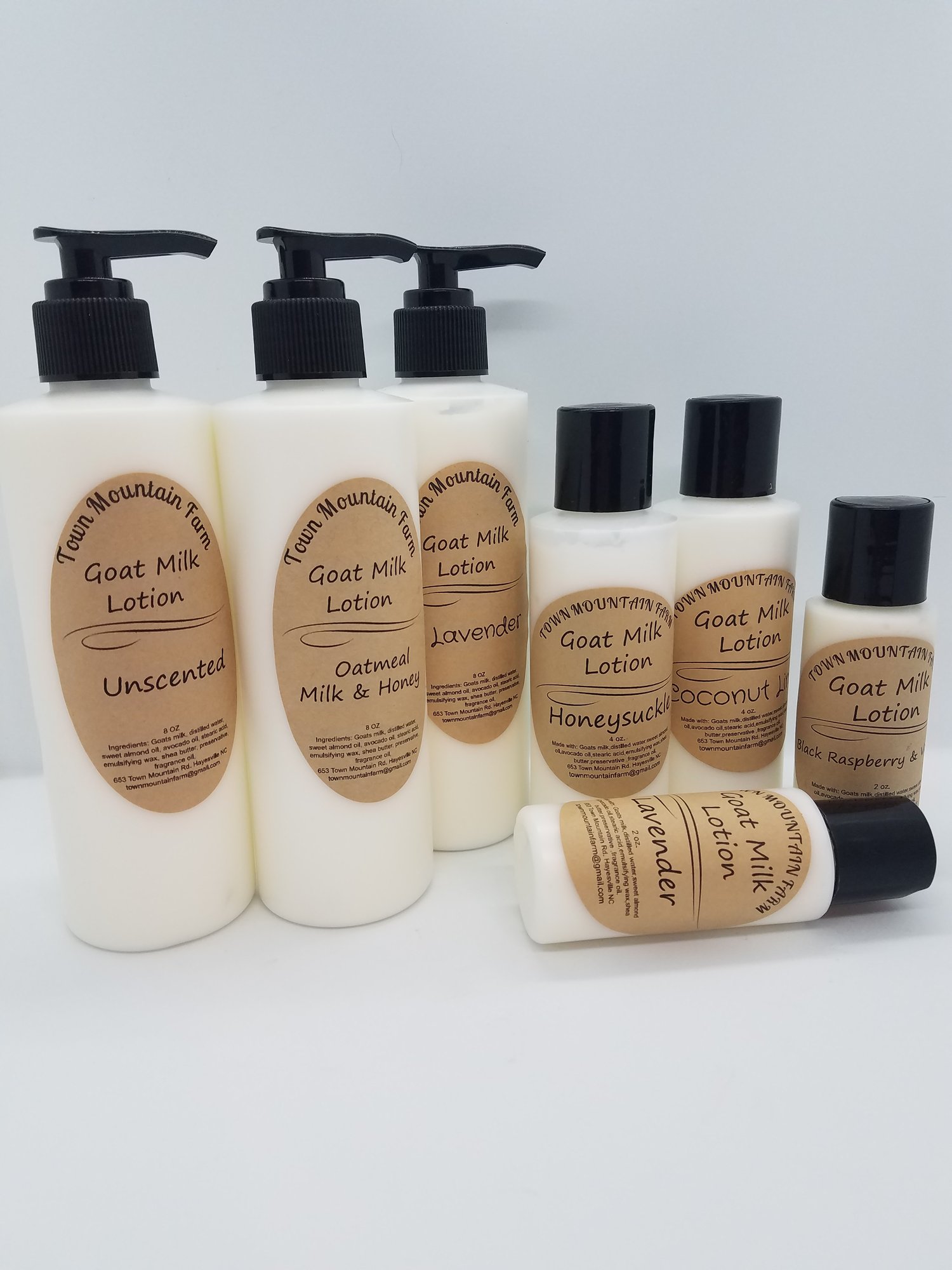 Listing for one 8 0z. bottle of lotion. We use the milk from our goats to make our lotions. Along with just the right amount of sweet almond oil and avocado oil so that it is soft and silky on your skin.
We milk our goats twice a day so as to use the freshest product in our handmade lotions. Goat milk has alpha-hydroxy acids that soften skin by breaking down the glue that holds dead skin cells together. Is the closest PH level to our skin. It can reduce skin inflammation soothes dry and damaged skin.
Ingredients; goat milk, distilled water, sweet almond oil, avocado oil, shea butter, stearic acid, emulsifying wax, preservative, fragrance oil.